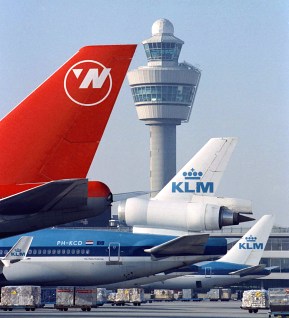 KLM has officially revealed that it will be launching new nonstop flights to YYC-Calgary from its Amsterdam hub effective May 2009. The flights will operate 5 times a week using an Airbus A 330-200 configured to carry 30 in business and 221 in economy class. The flight schedule is as follows:

Days of service: 2/3/4/7

KL677 Dep AMS 1520 Arr YYC 1620
KL678 Dep YYC 1805 Arr AMS 1055+1


The airline also revealed that for Summer 09, it will be reducing its flights to PVG-Shanghai from double daily to 12 weekly nonstop flights using Boeing 747-400 Combis for all operated services.

With regards to its DFW-Dallas bound flights, between mid January 09 and late March, frequencies will be reduced to 4 weekly nonstop flights instead of 5 using A 332s for all services.


Comments:

KLM in YYC will definitely hurt LH more than AC. They will take away a size able chunk of LH's premium traffic with their lower J class fares, lower taxes and good connections via AMS to all the important oil destinations such as LOS-ACC-CAI-IKA-ALA-DXB. The reduction in frequency to PVG is a smart move as 12 weekly flights with a B 744 Combi is more than adequate in the current worldwide economic climate.