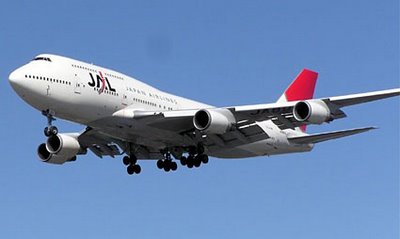 Media reports in Japan have disclosed that near bankrupt Japan Airlines (JAL) is being severely pressured to further reduce its long haul route network and focus more on higher yielding regional flights within Southeast Asia in order for it to become eligible for more financial loans from various banks. The list of routes JAL is being asked to suspend are as follows:

From Tokyo - Rome, Milan, Amsterdam, Bali and Brisbane.

From Osaka - London Heathrow, Paris, Hanoi, Bali, Kuala Lumpur, Beijing, Guangzhou, Hong Kong and Seoul.

From Nagoya - Paris, Bangkok, Seoul and Guangzhou.